cv of Vasilis Spyrou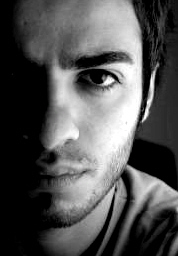 • Vasilis Spyrou was born in Karditsa, Thessaly, in 10 September 1983.
• He is studying in department of "Refurbishing and Restoration of the Buildings" at Technological Educational Institute of Patras. He also spent two years to Thessaloniki studying Management.
• His interest and passion for photography was inspired by the natural world of Gr. Britain in 2003 while he was climbing the spectacular green hill of the National Park "Snowdonia" in Wales.
• He is a member of the University's group of photography and participates in several workshops and seminars.
• He usually takes photographs from people, landscapes and buildings.
• His photographs have been published in albums, newspapers and magazines.
• They also have been exhibited at art galleries and photography contests.
• Currently one of his photos was awarded the third prize by "Fotografos" magazine.
Exhibitions
• Civilizing festival of University, Patras 5/06
• Demotic Market of Karditsa, 4/06
• Gallery ESP, Thessaloniki, 1/06
• Conjectural Association of Karditsa, 7/05
• ASTO group of photography, Patras, 6/05
• University's group of photography, Patras 4/05
Vasilis Spyrou
t el.: +30 2610316371 , +306944253392
e-mail : billspyrou@mail.gr