cv of Apostolos Giannikas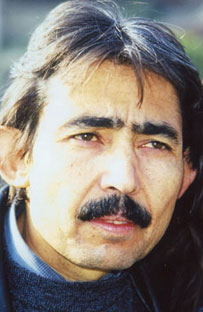 He was born and lives in Karditsa.
He is engaged in trade. Studied music and his teacher in the guitar was Gerasimos Miliaresis.
He is a restless artist..!
Besides photography, he also loves theater, music and broadcasting..!
He is a member and a treasurer at the photography and cinema club in Karditsa (LEFKK).
He took part in group exhibitions and his photos won distinctions and were given awards in many Panhellenic Competitions (Karditsa, Volos, Florina, Sallonika, Athens).
He is a lover of b/w films, without rejecting color and slides. He takes pictures of everything and follows his instinct. He claims that "lens" is the eye of soul and that a good photographer always seeks the hidden beauty in something unexpected and accidental.
Apostolos Giannikas
e-mail : apgiannikas@yahoo.gr
tel.: + 306974332538